Our call for speakers was successful and we wanted to update you on the conference lineup.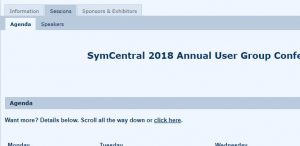 We are privileged to have, in order of appearance, the following esteemed speakers:
Opening Keynote Address • Ted Bilke, President, Symitar
Special Feature • Jim Stickley, CEO, Stickley on Security
Closing Keynote Address • John W. Smith, CEO, DBSI, Inc.
This is in addition to all the session presenters from our valued partners and credit unions.
Catch them all at our annual conference in Dallas, TX starting March 5.